FREE SHIPPING in 24 hours on orders over
€69,95
✕
Stamp Pads and Inks, stamp inks
Indelible ink Shiny Premium
Valued 5.00 About 5 based on

3

Customer ratings
3

reviews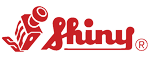 ---
indelible ink pot Shiny Premium ink.

Capacity: 15 ml – 60 ml – 500 ml and 1 Lt.

4 available in different colors.

High pigmentation and durability ink.

Ideal for tampons and felt pads of any brand.
8,22€ TAX inc.
In stock
the ink pot Shiny Premium for use with rubber stamps of any brand meets the most demanding needs of users. Their use is a guarantee of impressions always perfect. They are available in 12 assorted colors. For the inking of the ink pads and pads, specific inks are used for rubber stamps that guarantee printing.sions that will last decades.
This is an oil-free stamp ink that is perfect for inking any brand of office pads and auto stamp pads, although we recommend ink pads Shiny For its quality.
Properties:
Ink for stamps of intense color and high pigmentation, very efficient against the action of light on a solvent base. It is a very fluid ink to allow the absorption of the tampon on which it is applied. Its fluidity also favors the stamping of very fine details of the stamps by applying the exact amount of ink. Ink drying time Shiny Supreme is very short. Therefore we can use the marked documents practically at the moment.
Compatible buffers
All tampons of any brand are compatible but tampons are recommended Shiny in which the ink remains for a long time ready to seal without drying out. But felt pads, felt rollers, foam rollers or Soli pads can also be used.
Shiny uses one of the best inks on the market for inking its stamps. It has high pigmentation and durability thanks to its unique composition. You can find a selection of tampons in the section of Stamp pads.
Application:
the ink pot Shiny Premium It is recommended for marking all non-absorbent materials such as plastics, metal or glass. It is also valid for marking raw or varnished wood, etc. Mainly used in the office for hand stamping, it dries in a short period of time and remains unchanged and without drying for a long time in the ink holder ready to stamp. If the paper to be marked has a gloss or coated finish, it is not advisable to use this type of ink, since the finish can prevent the ink from drying correctly.
the ink pot Shiny premium is suitable for any kind of weather, stamps inked with this ink do not dry out and you can use them with your stamp No problem for a long time. Consistent prints and consistent inking from the first print to the last.
| | |
| --- | --- |
| Weight : | 150 g |
| Dimensions | 5x5x9 cm |
| Color | Yellow, Bordeaux, Brown, Orange, Pink, Turquoise, Black, Blue, Violet, Red, Green, Mint |
| Materials to mark | Paper, Cardboard, Cardboard |
| Brand | Shiny |