FREE SHIPPING in 24 hours on orders over
€49,95
✕
wax seals
Sealing wax Made with Love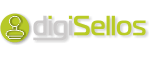 ---
Sealing wax personalized with the text "Made with Love".
Size: 25mm Ø.
Ideal to personalize your products, packages, gifts and shipments.
Widely used to engrave multiple surfaces with sealing wax.
Bronze engraving with great definition.
Available for delivery in 24 hours.
Do not forget to add to your order the sealing wax in the color that you like the most!
19,95€ TAX inc.
In stock
Sealing wax Made with Love.
The manual and artisan is usually related to exclusivity. That is why the increasingly common use of made with love sealing wax stamps has become a way of granting originality, notoriety and importance to the element or document on which it is applied. A personalized wax seal made with love for all your personalized products provides an original and elegant finish to your brand image. It transmits delicacy and elegance to the person who receives it, which is why it has more followers every day.
In ancient times personalized wax seals were used to seal letters and packages. They served as the issuer's signature, since they used to have the family coat of arms engraved on the personalized wax seal. The initials or any characteristic symbol of the family to which it belonged were also used... In addition, they ensured the privacy and confidentiality of the content of the package or letter to the recipient. In order to read the letter, the wax seal had to be broken first. Currently, it is mainly used for craft and decorative purposes.
Do you want to have your own label, designed exclusively for your company? In addition to using it to seal envelopes and shipping packages, you can also personalize other details with your Shiny sealing wax seals (Labels, bottles, bags, boxes, etc…). Look at all the examples that you will find on our website or contribute your own completely personalized design. Isn't it super original?
The manufacture of this made with love wax seal is engraved on bronze with high-performance CNC machinery. This guarantees a spectacular definition in the small details of our made with love sealing wax seal. It has a depth of approximately 1,2 mm to achieve clean and clear sealing.
Characteristics of the Made with Love sealing wax:
IT IS ORIGINAL – This personalized sealing wax stamp made with love with a wooden handle is ideal to give an original and exclusive touch to your invitations.
DURABLE – It is made of bronze because they work with hot wax that hardens thanks to the cold metal of the stamp, thus leaving a relief in the wax. You can also take your stamp with you easily thanks to its small size and compact shape. It is the lightest custom sealing wax on the market. If you wish, you can add the wax bars you will need to apply it in the color you want. You will find a wide range of types, sizes and colors in the section SEALING BARS.
IDEAL If you are looking for a seal that allows you to give that elegant touch to your personalized products or packages without exceeding your budget for your company since it is economical.
EASY TO DESIGN You should not worry about the design since it is a pre-designed stamp with a measurement of 25 mm in diameter. If you need customization to your measure you can select our PERSONALIZED SEALING WAX SEAL and thanks to our powerful online sealing wax seal design tool you will be able to create your personalized sealing wax seal from scratch. Add fonts, logos and images, rotate and place all the elements of your wax seal easily thanks to our online designer.
The made with love sealing wax can be used with bars or pearl sealing wax. We recommend using the sealing wax bars for the gun and the gun if you are going to make a large number of stampings. So making your sealing will be much easier and faster.
You will find crayons in very current and intense colors. You can use wick sealing wax sticks, spoon melting sealing wax beads, and hot gun sealing wax sticks. All our waxes are made with high-quality synthetic sealing wax that is very resistant to knocks.
| | |
| --- | --- |
| Weight : | 150 g |
| Sizes | 5x5x9 cm |
| Brand | DigiStamps |
| Forma | Round |
| Type | custom sealing wax |