Free shipping in 24 hours on orders over
€69,95
✕
Automatic rubber stamps, Automatic stamps and ink pads
Colop Printer R 40 – 40 mm Ø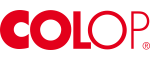 ---
automatic rubber stamp Colop Printer R40.
Print size: 40 mm Ø. Up to 5-6 lines of text + central logo (Optional).
The complete stamp includes the ink cartridge and the personalized rubber.
Possibility to choose between 12 ink colors.
Housing available in various colors.
Available for Express delivery.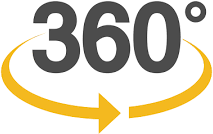 From: 25,21€ TAX inc.
In stock
2 - 5
6 - 10
11 - 15
16 - 25
26+
22,69

€

22,18

€

21,68

€

20,92

€

20,17

€
Colop Printer R40
The Colop Printer R40 automatic rubber stamp integrates all the advantages of a self-inking rubber stamp with a modern design. Numerous patented innovations and technical details have been introduced to ensure easy and accurate marking.
It is the Company seal par excellence. It allows to include both the company data and the logo. Its 40 mm diameter printing area allows the inclusion of 5-6 lines of text and a logo in the center of the stamp. Among its many features, the following stand out:
EASY TO USE - The Colop Printer R 40 has a transparent base for perfectly aligned printing. Compact shape and low weight.
MODERN - Innovative frame concept for comfortable wear and anti-slip technology for precise impressions.
CLEAN AND EASY INK CARTRIDGE REPLACEMENT – The inks used in Colop spare parts they do not dry out and are non-toxic. All inks are water based.
ALWAYS PERFECT PRINTS – Thanks to the use of laser technology in the engraving of personalized rubber, your stamp will always print with the highest quality.
EXPRESS DELIVERY - The vast majority of Colop Printer R 40 stamps are available for express delivery in 24 hours, in fact you just have to request your order before our order cut-off time and your order can be delivered the next day. Likewise, in general, you must receive your order before 14:00 p.m. the next day.
Advantages of Colop Printer R 40 stamps.
COLOP is one of the leading manufacturers of rubber stamps and modern marking devices, therefore it offers a wide range of products and the Colop Printer R 40 model is ideal for company use.
Also this size is one of the most popular stamps for addresses. Generates a rectangular print. This very common format is particularly suitable for including an address and a logo.
Finally the casing of the new automatic seals Colop Printer It is completely transparent and removable. Personalize it with a label from the ImageCard Designer.
| | |
| --- | --- |
| Weight : | 150 g |
| Sizes | 5x5x9 cm |
| Ancho Steak: | 40 mm |
| High | 40 mm |
| appliance color | Black, blue |
| Shape | Round |
| Brand | Pile |
| Model | Printer |
Technical details
| | |
| --- | --- |
| Brand | Pile |
| Weight : | 159 g |
| Product Dimensions | 13.4 x 13.4 x 1.4 cm |
| Item code | MD015FE/A |