Free shipping in 24 hours on orders over
€49,95
✕
Automatic rubber stamps, Automatic stamps and ink pads
Brother PR-1850 – 47×18mm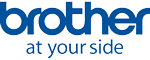 ---
automatic rubber stamp Brother Digistamp PR-1850.
Print size: 50×18mm. Up to 4-5 lines of text.
Inexhaustible Seal. Up to 50.000 impressions refilling them with original Brother ink.
Possibility to choose between 11 sizes and 4 colors of ink.
No need for pads, clean and sharp prints every time.
Great print quality, 600 dpi resolution. Grayscale logo printing for a spectacular result.
Available for delivery in 24 hours.
From: 27,99€ TAX inc.
In stock
2 - 5
6 - 10
11 - 15
16 - 25
26+
25,19

€

24,63

€

24,07

€

23,23

€

22,39

€
Brother Stamp PR-1850
The innovative Brother PR-1850 automatic rubber stamp integrates all the advantages of a self-inking rubber stamp with a modern and innovative design. This stamp provides an exceptional print quality of up to 600 dpi and even allows printing in gradient tones, being the only stamp on the market with this feature that differentiates it from other rubber stamps from other manufacturers. Its use is incredibly simple thanks to the absence of a mechanism. The same prevents breakage due to wear and tear of the device, guaranteeing thousands of impressions throughout the useful life of the stamp.
Fast and clean, the ink stays inside the stamp so no ink cartridges are needed. The Brother PR-1850 automatic stamp from the Digistamp range is a great way to create your own message or impression. Digistamp is so versatile that almost anything that can be created on a computer screen can be reproduced on a stamp. Therefore, if you need a logo, a photograph, texts or even your own signature, we can reflect it clearly and cleanly on your own re-inking stamp.
It is the perfect Company seal. It allows us to include both our business logo and company data. Its 50×18 mm printing area allows the inclusion of 4-5 lines of text.
Among its many features, the following stand out:
NO NEED FOR INK CARTRIDGES – The ink is housed in a reservoir inside the stamp so ink cartridges are no longer needed. You will find the ink for the Brother PR-1850 automatic stamp at this link Brother DigiStamp Stamp Ink. We can make more than 50.000 impressions with this Brother Digistamp stamp.
EASY TO USE - You just have to place the stamp on the surface to be marked and press gently. Thanks to its grayscale printing, the result will surprise you.
INCREDIBLE RESOLUTION – Thanks to the use of flash technology, rubber engraving offers a print quality of up to 600 dpi.
GRAYSCALE PRINTS – You can make prints in gradient tones of the same color thanks to the use of flash technology. Get prints that stand out.
EXPRESS DELIVERY - The Brother PR-1850 stamp is available for urgent delivery in 24 hours, you just have to request your order before our order cut-off time and your order can be delivered the next day. Likewise, in general, you must receive your order before 14:00 p.m. the next day.
Advantages of Brother DigiStamp stamps.
Thanks to their innovative printing system, they allow printing with degraded color tones (gray scale), making the image of your stamp much more impressive. East Brother PR-1850 automatic stamp With professional quality it is perfect for companies, libraries, hospitals, industries, stores, schools, administration departments, logistics and any other organization. In just a few minutes the stamp is ready to use. With the first load of ink housed inside the stamp we can make more than 10.000 stamps and then recharge the ink tank. These stamps have a resolution of up to 600 dpi and are much cleaner than traditional systems as they do not require pads.
| | |
| --- | --- |
| Weight : | 150 g |
| Sizes | 5x5x9 cm |
| Ancho Steak: | 50 mm |
| High | 18 mm |
| Shape | Rectangular |
| appliance color | Black, Blue, Red, Green |
| Brand | Brother |
| Model | digistamp |