Often simply changing the cartridge for rubber stamp, you can use it again as the first day, ensuring a multitude of impressions for much longer. But is it an easy task or does it require some skill? Continue reading this article and you will see how in just a few minutes your Trodat rubber stamps are up and running again.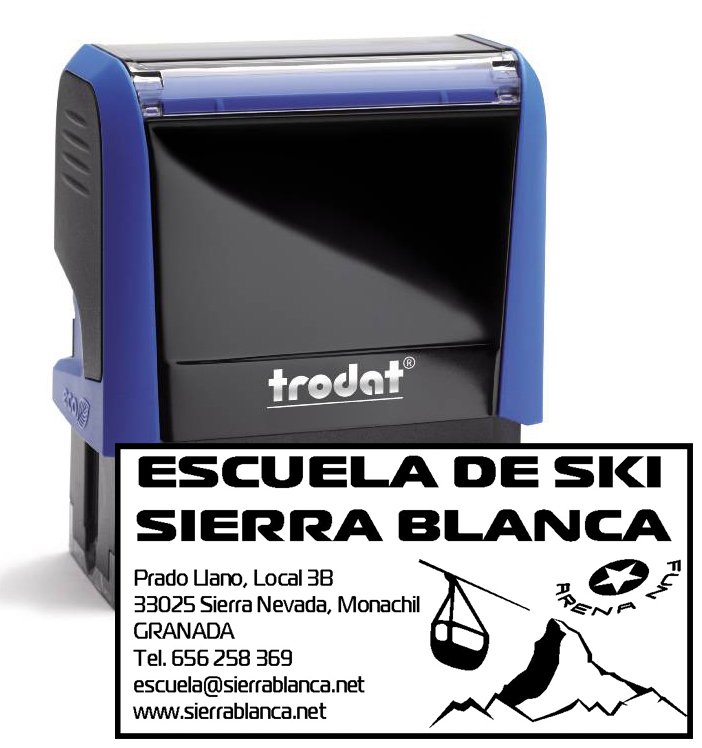 How to change the ink pad of Trodat rubber stamps?
With 5 easy steps, you can replace your rubber stamp pad and start printing again. It will only take you 2 minutes!
Important information:
The ink pad is located at the back of the stamping area.
On the sides of the stamp are cone-shaped buttons that hold the stamp in place.
On the front is a small button, which ejects the ink pad.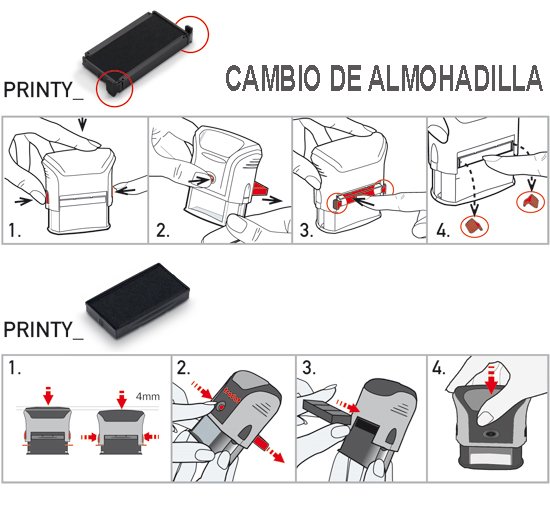 Step 1:
Holding the rubber stamp with the back facing you, press the stamp down slightly until the bottom line of the stamp meets the top line of the ink pad. Press the buttons on both sides of the Trodat rubber stamp, to lock the stamp stay in place.
Step 2:
Use your fingertip and push the button on the front of the rubber stamp to release the ink pad out. You may have to shake the seal slightly for the pad to release fully and smoothly.
Step 3:
Remove the ink pad from its slot. Set it aside for disposal.
Step 4:
Now insert the new ink pad. This should be inserted looking down. You will hear a "click" when you are in your place.
Step 5:
Make sure it works smoothly, that nothing is stuck or out of place.
That is all! The change of the ink pad on Trodat stamps was very easy, wasn't it?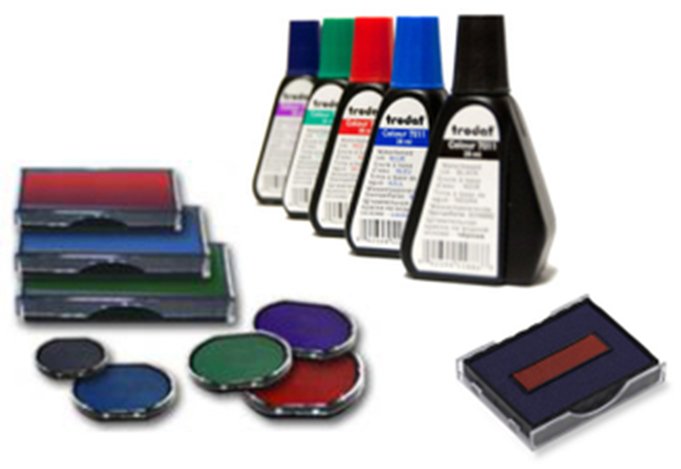 Currently there are no problems finding ink cartridges for rubber stamps. In fact, at Sellos-Caucho.com you will find a wide variety of pads for stamps in many different colours. The effects can be amazing!! Years ago, there were hardly any color varieties, but the evolution achieved in the manufacture of rubber stamps has allowed the launch of a greater range of accessories to obtain the maximum functionality of this article.
Follow these steps and "activate" your Trodat rubber stamp again.